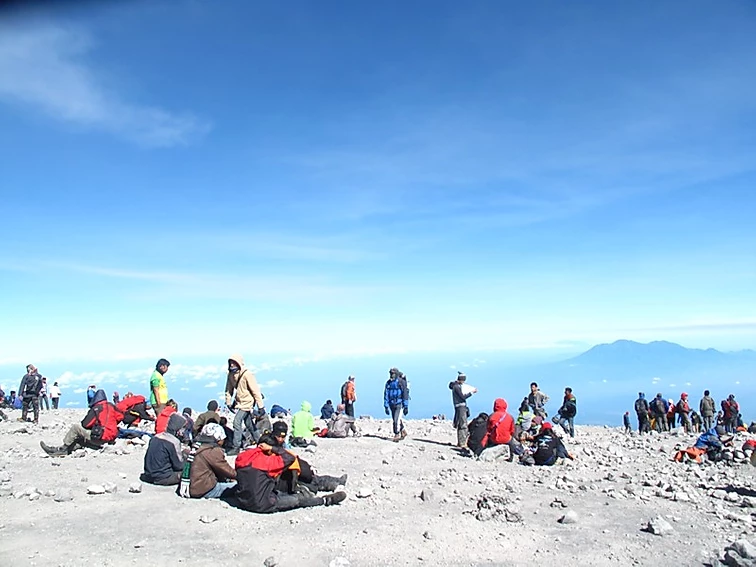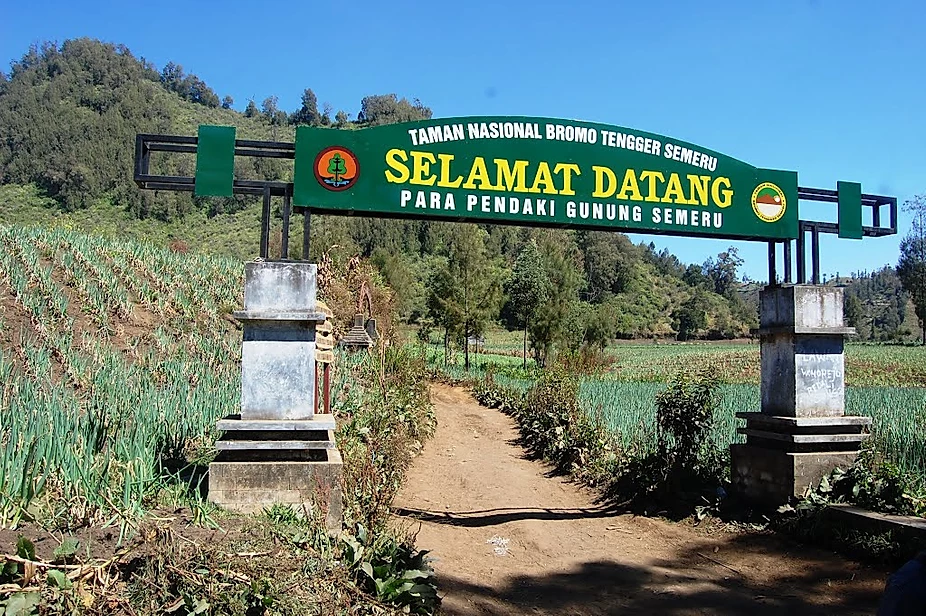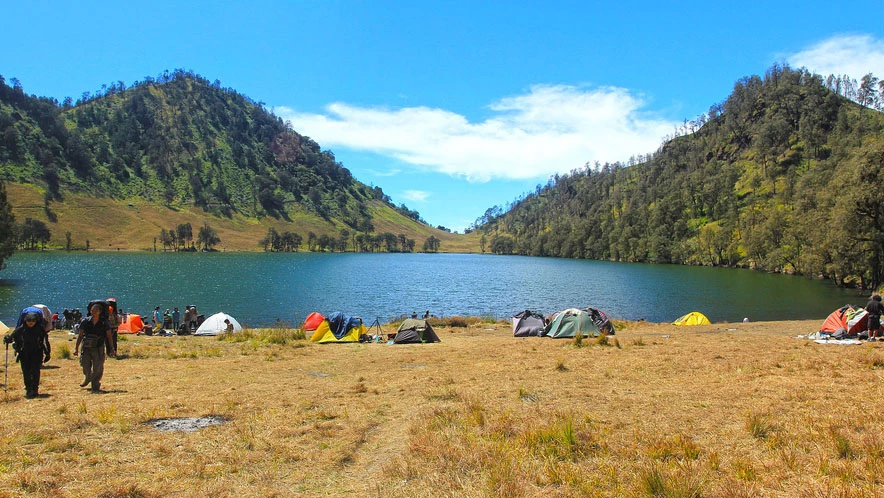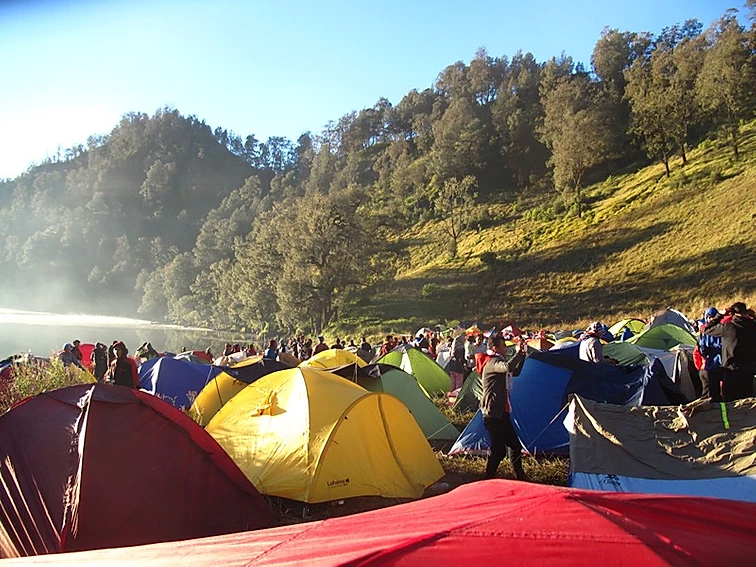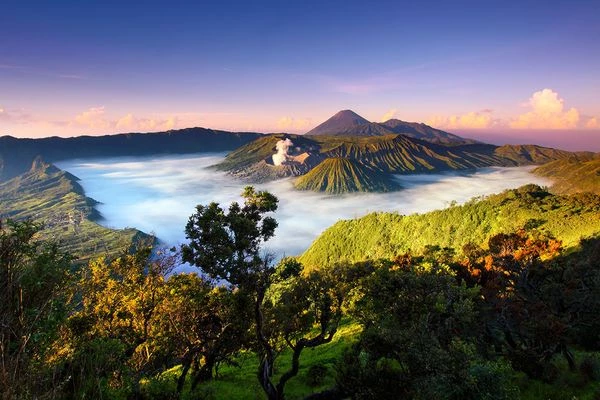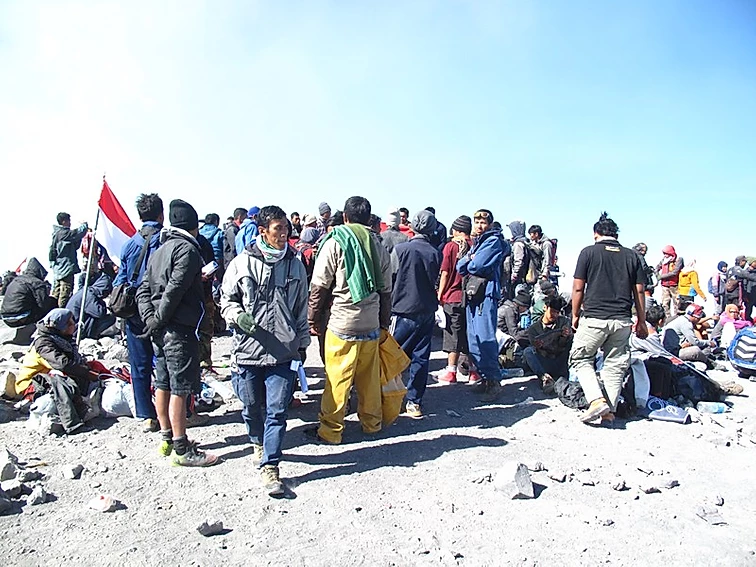 AMAZING 'SEMERU' MOUNTAIN & BROMO SIGHTSEEING TRIP (5D4N)

Indonesia
Semeru Mountain & Bromo Mountain
USD 385/PAX (MINIMUM GROUP OF 10 PERSON)
Semeru, or Mount Semeru is a volcano located in East Java, Indonesia. It is the highest mountain on the island of Java (3.656 M above sea level). The stratovolcano is also known as 'Mahameru', meaning The Great Mountain.
Biaya Termasuk
Item yang dicover oleh biaya trip
Inclution:

> Pick up AC Coach from Airport (return)
> Mountain guide & porter
> Meals as mentioned above
> Camping equipment (dome tent, mats, sleeping bag)
> Guest house at Bromo (Cemoro Kandang)
> Cooking equipment
> Dining equipment
> Climbing permit
Itinerary
Day 01
Pick up in the morning from Surabaya International Airport. Transfer to Malang then to Tumpang. Lunch enroute. From Tumpang changing transportation to 4WD vehicles transfer to Ranu Pani. Start trekking to Ranu Kumbolo for stay overnight. Dinner served at Ranu Kumbolo

Day 02
Free program after breakfast at Ranu Kumbolo. After lunch proceed trekking to Kalimati. Stay overnight at Kalimati and having dinner.

Day 03
At 1 AM summit attack to Semeru Peak. Breakfast enroute. Photo taking and sighseeing at summit. Descend to Kalimati. Lunch enroute. Proceed descend to Ranu Kumbolo. Having dinner and take a break, the stay overnight at Ranu Kumbolo.

Day 04
Rise & shine and having breakfast. Proceed trekking down to Ranu Pane. Loading with 4WD vehicles to Cemoro Lawang (Bromo Crater) via Jemplang. Lunch enroute. Arrived at Bromo Guest House, take a rest and clean up and stay overnight (dinner at guest house).

Day 05
Free program after breakfast (sightseeing at Bromo Crater). After lunch time transfer back to Surabaya International Airport.